This is my first time posting for the
Gutsy Cooks Club
and for this week's dish, I chose to make the
Mexican Beef and Polenta Bake
which is like a Mexican take on Shepherd's Pie. We eat a lot of chili here in our house and with my husband being such a meat lover, I knew this one would be a guaranteed hit for Sunday dinner. And it was! We all loved the flavor of the beef with all the herbs and spices and to eat it topped with creamy and cheesy polenta made it even more delicious! This is definitely going to be made over and over again!
I started off by cooking the polenta which took a good 20 minutes to get into the perfect porridge consistency. I then blended in the butter, parmesan, rosemary, salt and pepper, to the polenta then poured it on a baking sheet where it firmed up enough for me to cut it in large circles using a cookie cutter. The cut polenta is placed on top of the cooked beef mixture then a generous amount of grated mozzarella is added.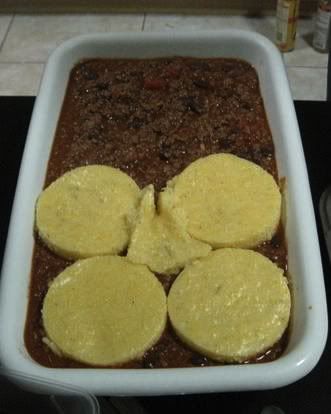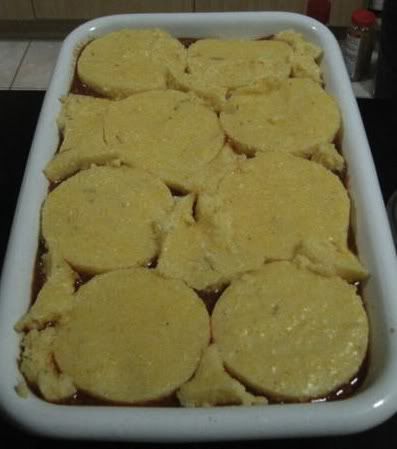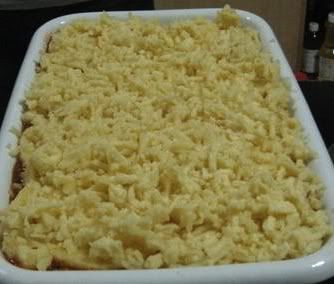 I think I should've used a bigger dish for this one because I ended up with a lot of leftover polenta which we snacked on while waiting for the dish to bake hehe.
It only took 20 minutes for the cheese to brown and the beef to bubble up at the sides.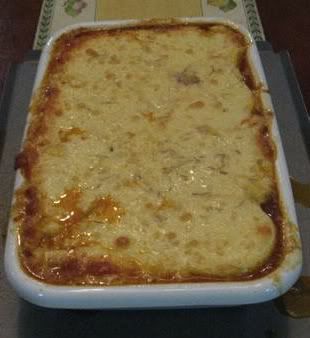 But took even less time for it to look like this LOL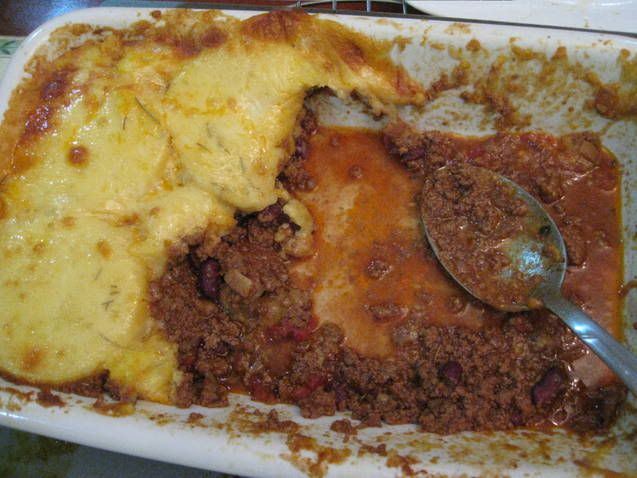 So yummy!
Looking forward to cooking next week's GCC dish!